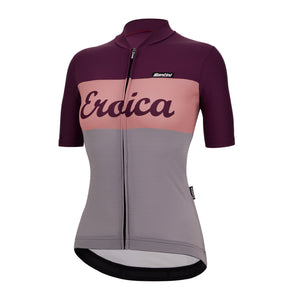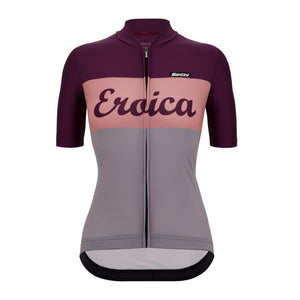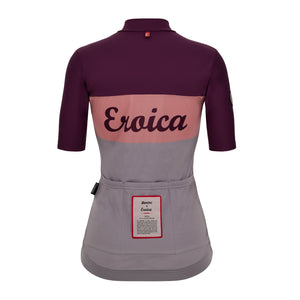 Eroica women's cycling jersey
The Sogno jersey, from our Eroica collection, guarantees
maximum breathability and unparalleled comfort.
It fits the contours of the body perfectly without constraining.

The elastic with silicone grip at the bottom of the jersey
ensures perfect fit around the waist, while the triple back
pocket offers plenty of space, which is ideal for longer rides.
Featuring an elegant covered zip and an additional zippered
back pocket for your valuables just perfect for the routes of
Eroica Nova and your summer rides.